Hey friends!
A few weeks ago, I was contacted by
BibleCo

.com
to do a review for their website. I was pleasantly surprised when I clicked over at all that they have to offer! I'm always looking for reputable Christian websites and this one really fit the bill.
Not only do they offer any kind of
printed Bible
that you can possibly think of, they have several
electronic
and
audio or video
versions as well.
I was also very happy to see that they have a variety of
homeschooling material
available and that they are very diligent to only provide curriculum and materials that line up with a Christian worldview. As a seasoned
homeschooler
, I know and appreciate the value in that!
When I committed to the review, they sent me this
gorgeous
Bible which has quickly become my absolute favorite. The best part is, they personalized it with my name which is something that they specialize in (....
ummmm
, they specialize in personalization... not my name). :) Anyway, check this out:
Here's the best part!
BibleCo

.com
has not only sent ME this sweet personalized Bible, they have offered to give one away to one of my readers. So that means YOU!! Even if you don't need another Bible this would be a wonderful gift for someone for an upcoming graduation or birthday or even a 'just-felt-led-to' gift. I'm not kidding when I tell you that I LOVE mine!!
TO ENTER:
Just click on one of the links provided within this post to go to their website. Then, poke around to see what strikes your fancy, and
c'mon
back here to tell me in the comments what you liked!
If you're feeling really chatty (such an endearing quality, in my opinion), you could even tell me what your favorite book of the Bible is or even your favorite verse. OR you could just tell me what you've had for dinner. Whatever. I'm easy to please, peeps. ;)
Happy looking and good luck!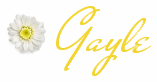 OH! I almost forgot! The contest will run through Friday, March 12. I will post the winner that evening. Please make sure that I have a valid email address in order to get in touch with you if you win....
Ok
, you can move on now for real this time. :D