I am sitting here throwing back some Limited Edition Candy Cane
Oreos
(thanks to
Linda's
shout out of these most blessed of all things) and I started thinking about how this
ol
'
internet
has done wonders for bringing out the inner-foodie in me. The cuisine in this household prior to the world wide web and Food Network was lackluster to say the least. But now....oh now....I've reached new heights in my mediocrity.
I can barely think of making something before consulting
allrecipes

.com
and I can't even speak of how much I idolize
The Pioneer Woman Cooks
. Incidentally, never have I made anything from either of these two places that I didn't completely adore. In fact, I'm changing up my side-dishes a bit for Thanksgiving this year, and I realized that many of my recipes are coming from either of these two sites.
To prove this, I give you my menu:
Appetizers
Deviled Eggs -
Mark and the

fam

love these things
.
Apples and fruit dip
Veggies and Ranch dip
Dinner
Turkey
Stuffing -
remember, we're born and bred Yankees around here.
Stuffing balls -
this is some crazed family tradition on my Mom's side that everyone raves about. But me? Not so much. However, this is coming from somebody that thinks Whoppers are the most disgusting candy ever made, so I'm willing to be the weird one. It won't be the last time I'm called that, for sure.
Mashed Potatoes with the Works
Whiskey Glazed Sweet Potatoes
-
I know, I know, the recipe calls for carrots, but I want to try sweet potatoes with it. It's purely experimental, so we shall see. Plus, if it bombs, we can medicate with the leftover alcohol. Just kidding. Kinda.
Green Bean Casserole -
I have tried and tried to change up this archaic recipe, but it usually causes full-scale revolt, so this year, I am leaving well enough alone.

Durkee

onion, here I come (gagging, but nevertheless....).
Gail's 7-layer salad
-
Oh my word. PLEASE try this. I don't know who Gail is, but she rocks a 7 layer salad, y'all. (One thing I do different, though, is spinach in place of iceberg, and black beans instead of pinto...just personal preference)
Cranberry Sauce
-
I grew up with the canned stuff, and I still like that, oddly enough, but this...this, is worth forsaking my roots. The only change I make is that I add orange juice (just cut back on the water) instead of an orange. The peel can make it a little bitter.
No Knead Rolls
-
Julianna and I will work on these tomorrow.
Dessert
2 pumpkin pies
-
using a pumpkin puree that Julianna and I made in mid-October. Cross your fingers.
2 pecan pies
1 apple pie -
sinfully delicious recipe that my Grandma used to make. Seriously, it should be outlawed because of all the calories, but so should calorie counting on Thanksgiving, so there.All of these will have homemade whipped cream to go with it.
Drinks
Lots of sodas, cokes, pop or whatever you call them, iced/sweet tea, and
Mulled Cider
(a.k.a. Wassail....makes the house smell good AND tastes awesome).
See what I mean? That's
alot
of links, people! I love me some
internet
food. :) Hope you all have a wonderful and happy Thanksgiving. I am certainly counting YOU as one of my blessings.
Much love,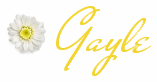 P.S. I can't tell you how much your comments in the last post ministered to me. Thank you, sweet friends.