Hey! I've got to hurry with this, but I wanted to come over here to ask you to click
this link
to vote for
Carrie
from The Gremlin Wrangler for Funniest Homeschool Blog. It will seriously take you less than 10 seconds. I have no motivation here except I want her win...but I guess I could motivate
you
by offering free Starbucks or something....
Nah. That would be cheating. Sorry. How 'bout this....Go vote because methinks this is an election we can WIN!! :D
Alright, gotta run. OH! If any of you have been nominated for something over at the Homeschool Blog Awards, let me know in the comments and you'll have my vote, too.
C-ya,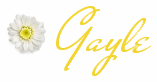 P.S. You don't have to have a blog to vote...