Just so you know... I am in the fetal position barely able to breathe because I've screwed up my template. This was not intentional and I am praying with everything in me that the amazing Trista has saved my beloved template.....
Back to rocking,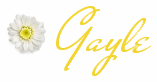 BIG FAT SHOUT OUT to the Awesome
Trista over at Pumpkin Patch Creations
!!! She did my design 2 months ago.... I can breathe again. Go check her out because OBVIOUSLY she's amazing!