Have you ever seen a distracted Mom at the end of the day whose make-up has long since worn off, is sporting a wonky hair out the side of her head, AND is burning dinner?
Well, here ya go:
Ok, first things first, that spinach that I was burning? It was actually creamed spinach and it. is. amazing. (when not charred) Here is the
recipe
and please don't let the use of...well, spinach...deter you. I promise, it's yummy.
Now then, here is the button for the carnival:
Also, you can go to
Linda's blog
and click the very same button on the left to find out all of the fine details. Can't wait! And if I can do it, YOU definitely can!!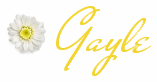 P.S. Upon publishing, I realized that this video makes me look like I have more energy that 10 monkeys on speed and for that I am truly sorry. I am not usually that "bubbly". :D